Renewing Hearts
Equipping Hands
Join Break Forth Online to Listen to Hundreds of Hours of Free Teaching from some of the top Christian speakers and authors in the world.
Listen anytime and anywhere on your computer, tablet or phone.
Join One of Our Life-Changing Tours to the Lands of the Bible
We have brought over 1,000 people to the Lands of the Bible. Our tours are not just 'Bible tourist trips' like so many. They are deep in ministry, worship, teaching and offering time to meet with those who live in the lands.
We believe that tours to the Lands of the Bible are too important to make them anything less than life-changing.
Join us for a Spiritual Journey of a Lifetime!
Bringing together excellent teaching, inspiring messages, engaging worship and heartfelt ministry. Two days for your best year ever! Join us!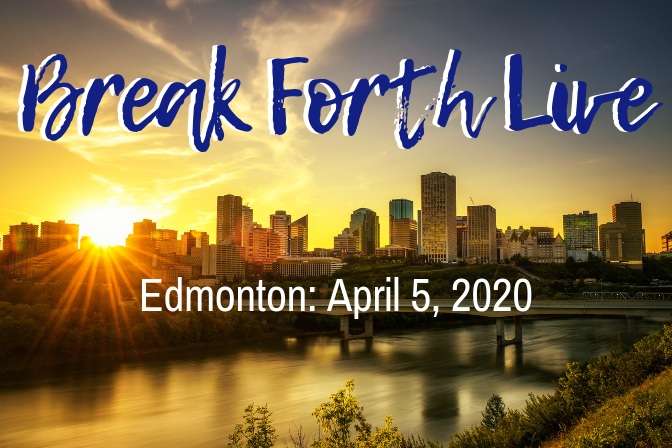 Break Forth Live: Edmonton
A One-Day conference featuring inspirational teaching, worship and grace-filled ministry. A 'don't miss' event.
"God healed what I had run out of energy to heal. He renewed my hope, my confidence, my trust and my joy!"
— Break Forth Guest
Your partnership makes all the difference!
Contact
Feel free to contact us with any questions.

Email
info@breakforthministries.com